Our Window
Washing Services
Glass cleaning is a sensitive process. It requires expert knowledge and top-quality products to ensure excellent results. Our residential window cleaning services will have your household sparkling inside and out. 
Whether you need indoor window washing service, outdoor service, or both, our friendly and experienced team will be in and out with minimal inconvenience to you.
Check Out Our Customer Reviews!
Our Window
Cleaning Services
Exterior Window Cleaning
Window smudges come from various sources, including tree sap, insect goo, and just plain ol' dirt. Rinsing with water won't get rid of the stickiest stains; however, harsh scrubbing and corrosive chemicals can scratch and damage the glass.
That's where ReadyClean comes in. Our top-of-the-line equipment and safe yet powerful cleaning solutions ensure crystal-clear results every time.
Your sparkling windows will turn heads and draw compliments from neighbors and guests!
Interior Window Cleaning
Doggy noses, tiny hands, kitchen mishaps: all these things leave their marks on the insides of our windows. These smudges become increasingly difficult to remove the longer they're left to linger.
If you've noticed yourself struggling to peer through the panes, contact ReadyClean for an appointment.
Our swift and punctual indoor window cleaning service wipes away grime to let light into your living space and give you a picture-perfect view of the outside world.
Decades of combined experience in domestic services. Passionate dedication to community care. That's what makes ReadyClean the window washing company of choice for homeowners in Des Moines, and the surrounding areas!
100% Local, Living Wage Employer

We pride ourselves on being a local business that honors its workers with industry-leading compensation. Everyone on our staff is paid a living wage, guaranteeing your service comes from happy employees who love what they do.

A Client-First Experience

As leaders in the local cleaning industry, we know that inconsistent correspondence is stressful for homeowners. We're committed to prompt and transparent communication from the moment you book your first appointment until you're delighted with the results!  

Fully Insured

Your peace of mind is central to our customer-first philosophy. Our employees and services are covered under a $2 million general liability policy.
Did we miss a spot? We pride ourselves on our meticulous attention to detail, but if you notice something we missed, we're happy to come back out and redo your window cleaning free of charge.
Our services will leave your glass so clean and clear you'll forget it's even there!
It depends on how large your house is and how many windows you have. Get in touch with ReadyClean to learn more about our competitive pricing and to request an estimate!
There's no wrong time to enjoy sparkling windows. We recommend having your glass professionally cleaned at least twice per year, in the spring and fall.
Yes! Cleaning your windows serves more than an aesthetic purpose; it can help prevent damage to the glass and improves your indoor air quality as well.
Cleaning What
Matters Most
Our services will leave your glass so clean and clear you'll forget it's even there. Book ReadyClean's window washing service and enjoy your clean home today!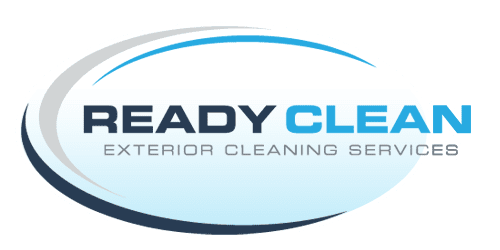 ReadyClean
Accolades & Affiliations