Extend Your Roof's Life
PROTECT YOUR INVESTMENT
Foreign contaminants can drastically reduce the service life of your roofing systems.
ReadyClean Exterior Cleaning Services will help protect the life of your roofing materials and keep your roof looking clean with professional roof cleaning services. Our team of experienced cleaning technicians is ready for your roof cleaning project and can assist with jobs of nearly any size. Our soft-wash treatment is great for asphalt shingle, composite single, clay tile, slate tile, cedar shake and metal roof.
Let us make quick work of your roof with our soft-washing process. Contact ReadyClean Exterior Cleaning Services today and tell us more about our available cleaning services.
Check Out Our Customer Reviews!
Why Soft Wash Your Roof?
Removes Unsightly Stains & Increases Curb Appeal
Dust, debris, moss, algae… these build up on your roof over time. Rain streaks through greasy urban dust and causes stains that make your roof appear old before its time.
Soft washing is the best method for roof cleaning. Our cleaning products cut through grease, and we focus on problem areas, ensuring that moss and lichen build-up is completely removed for an even finish.
Extends Your Roof's Life

The better care you take of your roof, the longer it will protect your home. Acidic rain gradually wears away at the granules on your shingles, reducing their effectiveness and meaning you'll need to replace your roof more often.

This is an expensive job, and maximizing your roof's lifespan is a great way to save money.

Prevents Water Damage

Moss and algae trap water. If you let them grow unchecked, they'll retain water and keep your roof damp even when it's not raining.

This increases the chance of water seeping through the shingles and getting into your home. Let our roof cleaning team remove organic growth before it spreads.

Maintains Warranty on Your Shingles

The warranty on your shingles may be voided if you haven't taken appropriate care of them. Even the best shingles need regular care to perform at 100% – you may find your claim for shingle repair or replacement isn't valid if they've not been looked after.

Increases Energy Efficiency

As soft washing prevents your shingles from deteriorating, they will continue to insulate your home for longer. This drives down energy bills as it's easier to control the ambient temperature in your home.

Safest Way of Cleaning Your Roof

Our roof-washing services ensure that no damage comes to your roof. Especially for older roofs, pressure washing may be less appropriate.

When you book an appointment, we'll recommend the best solution for your property and ensure it's taken care of.
If you're not 100% delighted with our roof cleaning services, we want to know. We'll provide a second service free of charge thanks to our ReClean Guarantee – we care what your customers think, and you deserve nothing less.
We're a family-owned business, and we keep it local. Our company was founded by two friends who wanted to give something back to the local community, and we found our niche – cleaning what matters most.
We're a living wage employer and provide comprehensive training for our staff. We know that a happy team delivers great results!
We spare no expense when it comes to keeping your home clean. We use the best equipment and cleaning products to deliver first-class results every time.
We love to talk to our customers! Clear communication helps us schedule visits at a time that suits you and ensures that you're 100% satisfied with our service.
We carry $2,000,000 general liability insurance for your peace of mind.
Cleaning What
Matters Most
Our friendly, professional team offers the best roof-washing service you'll find anywhere. We're ready to get to work – just reach out for a free estimate to get started.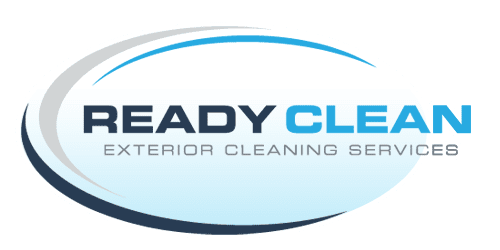 ReadyClean
Accolades & Affiliations